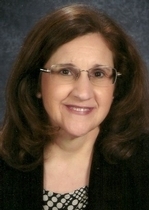 239 994 1322 (Direct)
(239) 217-7417 fax
239 994 1322 cell phone

amcsells@gmail.com
Visit My Website
3624 Del Prado Blvd. S, Suite A
Cape Coral FL, 33904
Receive Email Alerts from Me
Believe it or not I am native Floridian. I was born in Miami where my family lived for a few years before deciding to move north to the New England area. I grew up and spent many happy years living in Rhode Island; however, I always knew one day I would be back living in sunny Florida. After many years of cold winters and shoveling lots of snow that dream became a reality.  In 1997 I moved to Cape Coral with my husband and our four children.
I have been an educator for most of my life teaching from elementary through college level courses. After my youngest child graduated from high school, I decided to start a new future for myself. Now as a professional realtor, I am educating people about making a future here in beautiful Southwest Florida.
Since Southwest Florida is such melting pot of people, our area has something for everyone – golfing, boating, beaches, cultural events, excellent schools, professional sports, and most of all plenty of sunshine!  I look forward to helping you learn about our area and our unique real estate opportunities. Let me help you find your piece of paradise!
Ann-Marie's Testimonials